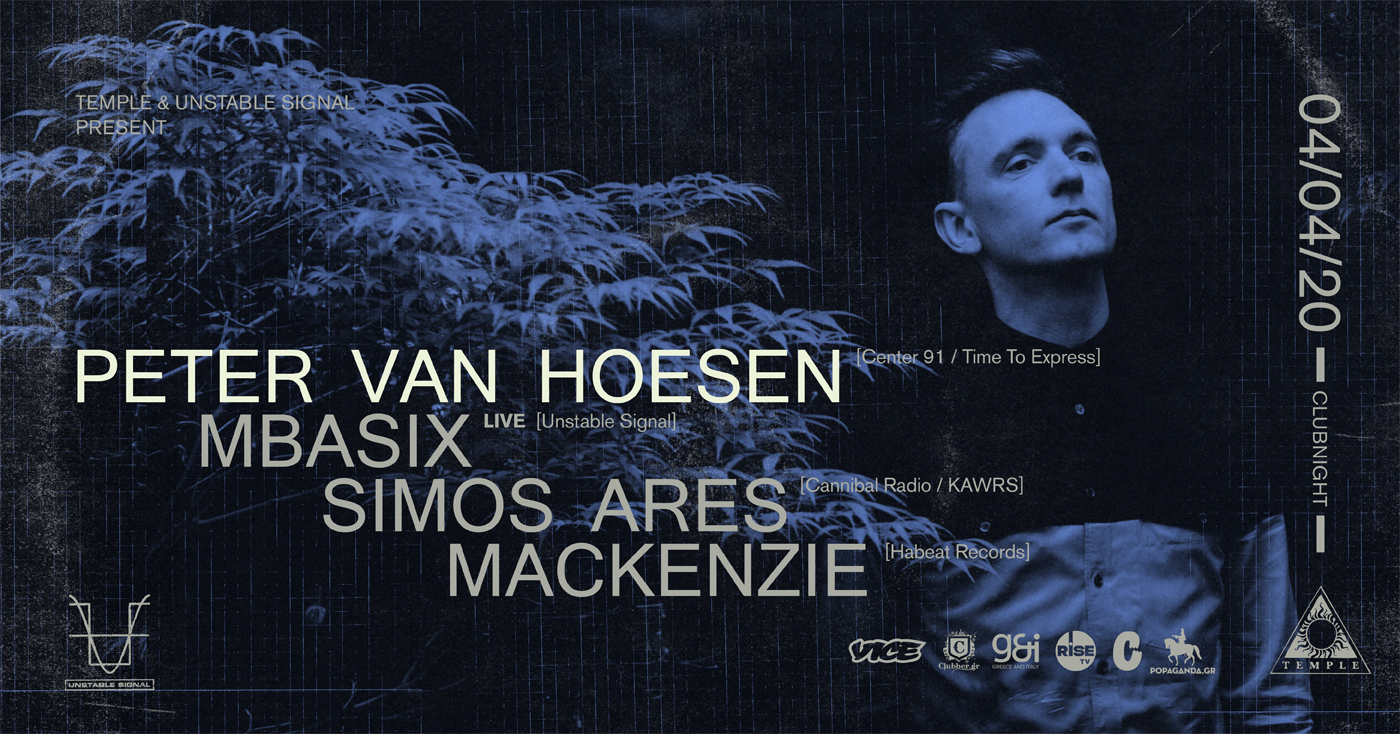 Unstable Signal with Peter Van Hoesen

| | |
| --- | --- |
| | April 4, 2020 |
| | 11:59 pm |
| | Athens |
| | Temple Athens |
| | |
On Saturday the 4th of April 2020 Unstable Signal strikes back presenting another legend, the great Peter Van Hoesen, for the very first time at Temple Athens.
Belgium's Peter Van Hoesen is considered as one of techno's tastemakers but never has been that typical techno artist. Peter is someone who sculpts sounds for many different environments – the club, the home, the gallery or even the museum. He does so with a true sense of personality. That party also marks and some other events inline. For the first time for Unstable Signal party we will have Simos Ares, a well known artist who is playing electronic music since 1998 and he is co-founder of Cannibal Radio, KAWRS and partner with BLNK. Then and following on with the line up of the night we are very glad to have the debut of Mackenzie on the label's events, a very experienced DJ and the boss of our favourite record shop Habeat Records.
Along with them, MBasix the founder of Unstable Signal, who after a significant presence in the underground Greek rock and Jazz scene with some of the most important groups as a musician, he dived into Electronic music in the early 90's and has released his music on labels such as EMI, Warner music, Advanced, Distrophonix, Pegasus Records, Anazitisi Records etc. will present his new material.