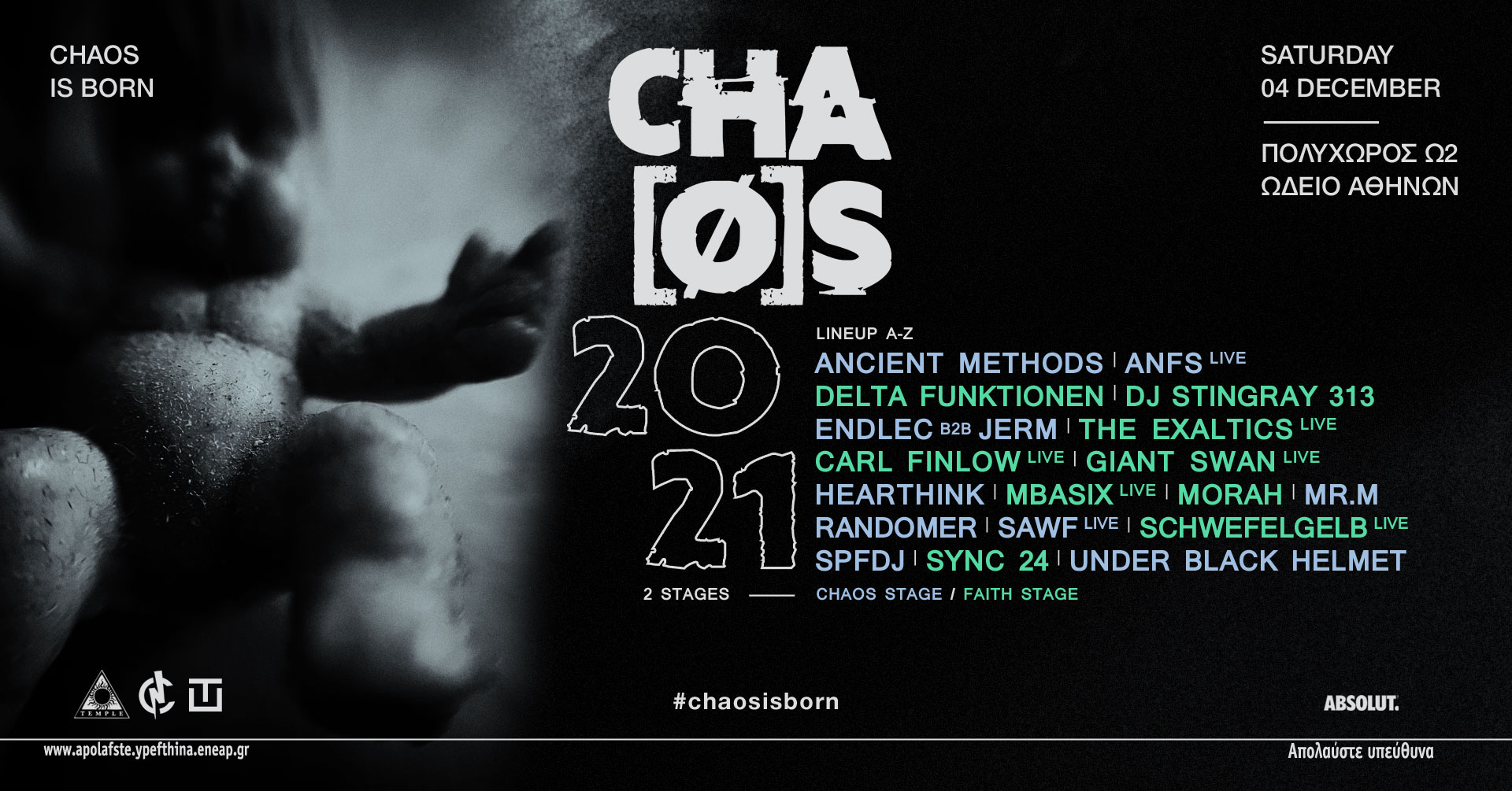 CHAOS 2021

| | |
| --- | --- |
| | December 4, 2021 |
| | 9:00 pm |
| | Athens |
| | Ωδείον Αθηνών - Athens Conservatoire |
| | |
A first moment of freedom where the dancefloor echoes ancient rites, an act o passion for the birth of the child.
On the 4th of December the womb will deliver the birth of CHAØS.
And thus Chaos is born.
REIGN WITH LOVE CHAØS! THIS WORLD IS YOURS."
With a completely unique lineup aiming to represent the most important names in today's worldwide dance scene, CHAOS aims to present and combine a monumental multi-stage experience that will span for more than 12 hours, aiming to grow into something unique for Greece.
Created by two diverse but extremely experienced teams, a) 3 Shades of Black with a persistent presence in the live events scene both with its external/independent productions but also by their curation & management of Temple Athens and b) Cosmonauts with their extremely successful presence in the dance scene, in CHAOS this experience & passion unites again into a common goal.
A pure and true electronic/dance winter festival that will achieve a life of its own and will expand through the years to come.
LINE UP :
CHAOS STAGE: